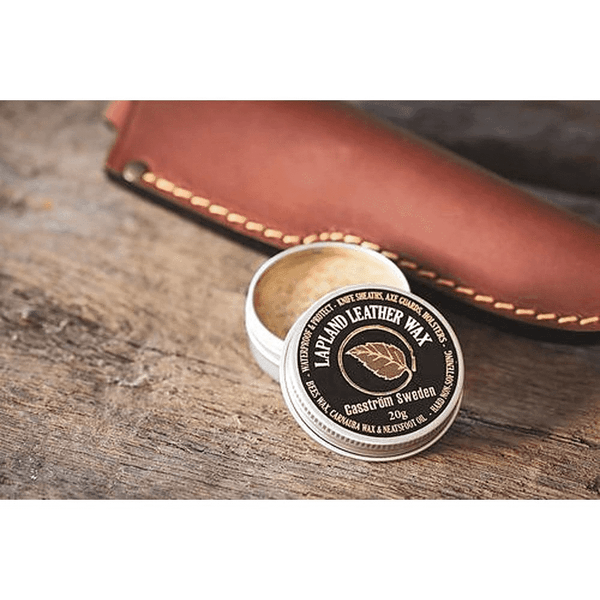 Bison Bushcraft
Casstrom Lapland Leather Wax
Casström Lapland Leather Wax is optimised to protect cases, knife sheaths, and holsters to ensure that they maintain their rigidity and shape.
Other leather greases, waxes, and oils available on the market are best suited for leather products that need to be softened to maintain their flexibility, such as boots, saddles, and gloves. In making the leather supple, these products risk weakening those leather goods that are shaped to a specific size to fit what it is supposed to protect, such as a knife.
Lapland Leather Wax is Casström's own blend of mainly natural products such as beeswax, carnauba wax, and neatsfoot oil.
Apply the wax with a piece of cloth directly to the leather. Let the wax dry on the leather for approx. 30 minutes and polish off the surface with a clean piece of cloth. After about 24 hours, the leather can be repolished for the best results. The leather now has a protective layer that makes the surface resistant to dirt and moisture. Reapply when necessary, or at least a couple of times a year.
Light leather may become slightly darker after use and matt leather will become glossier.
Close the can securely to prevent the wax from drying out.
Produced in Sweden.
Net weight about 20g.
Contents: Solvents, beeswax, carnauba wax, neatsfoot oil, and pigments.